10/22 Mini Rifle (SBR)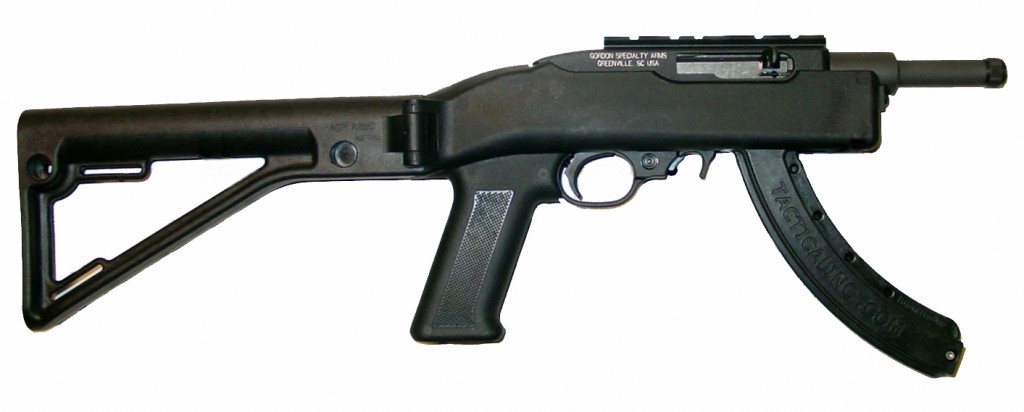 Basic model $599.00
Ruger 10/22 with folding stock, 4.5″ threaded barrel, dovetail rail, extended magazine catch, thread protector, and 25rd mag. Stock has AK style grip, storage compartment, and accepts QD sling swivels.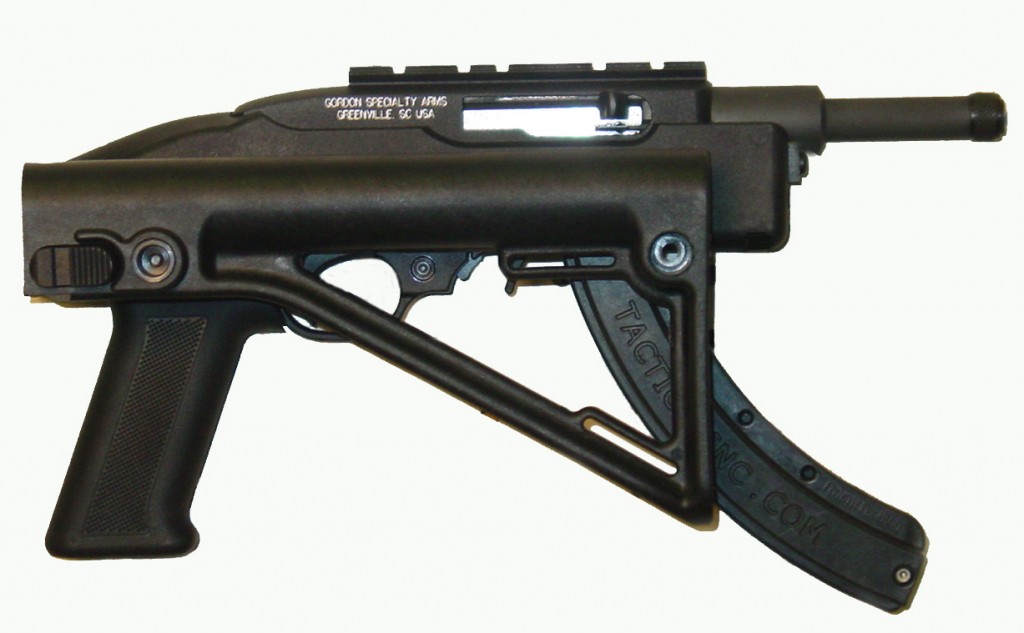 Options:  Tech Sights, Red Dot sight,  Butt pad, extra magazines, and more.
Components:
SBR folding stock (alone) …………………… 

$119.00
SBR Kit (stock, barrel, & 25rd mag) ……….. 

$349.00
SBR Kit with .920 barrel  ……………………..

$379.00

  
NOTE: All products on this page are temporary out of stock. New upgraded version is in the making.
          Ruger and 10/22 are registered trademarks of Sturm Ruger & Co